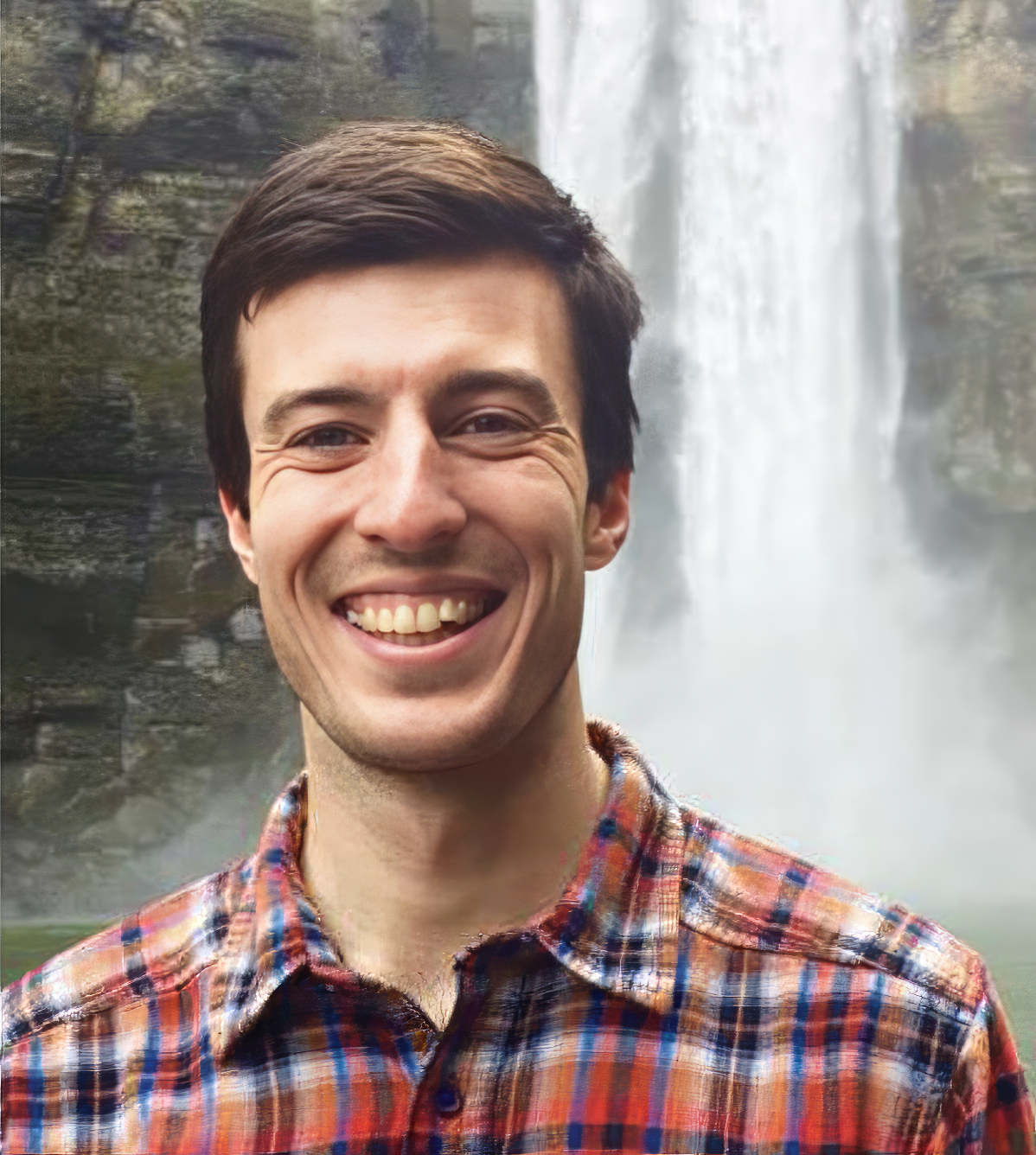 Alden Keefe Sampson is on a mission to drive positive environmental change through technology.
In 2018, he and his business partner, Marshal Moutenot, were named to Forbes 30 Under 30: Energy. Together, they created Upstream Tech, a water intelligence software platform that combines satellite imagery, geospatial datasets, and machine learning to help environmental conservationists, energy companies, and municipalities more effectively manage freshwater resources. Upstream Tech is now informing decision making at The Nature Conservancy, The National Forest Foundation, and The Freshwater Trust.
"We make it cheaper to do good things for the environment," states Alden, who earned a B.S. in Computer Science from Tufts University. "We fill in information about the environment that organizations are missing, and then we monitor projects going forward to make sure the impacts are what the organizations are hoping for."
Supporting Bird Health
A perfect example is The Nature Conservancy. The chapter in California runs a program called BirdReturns, which pays rice farmers to flood their fields in the spring and fall to provide habitat for migrating shore birds. "It's like an Airbnb for birds," comments Alden.
Unfortunately, the mechanical processes necessary to sustain the project were holding it back.
"They had to send people out in trucks to verify fields were flooded," explains Alden. "We were able to take historical ground observations, line those up with satellite data, and then use machine learning to build a program that can spot good shallow water habitat for birds and process maps to confirm fields are in compliance. It helped them increase the scale of that project."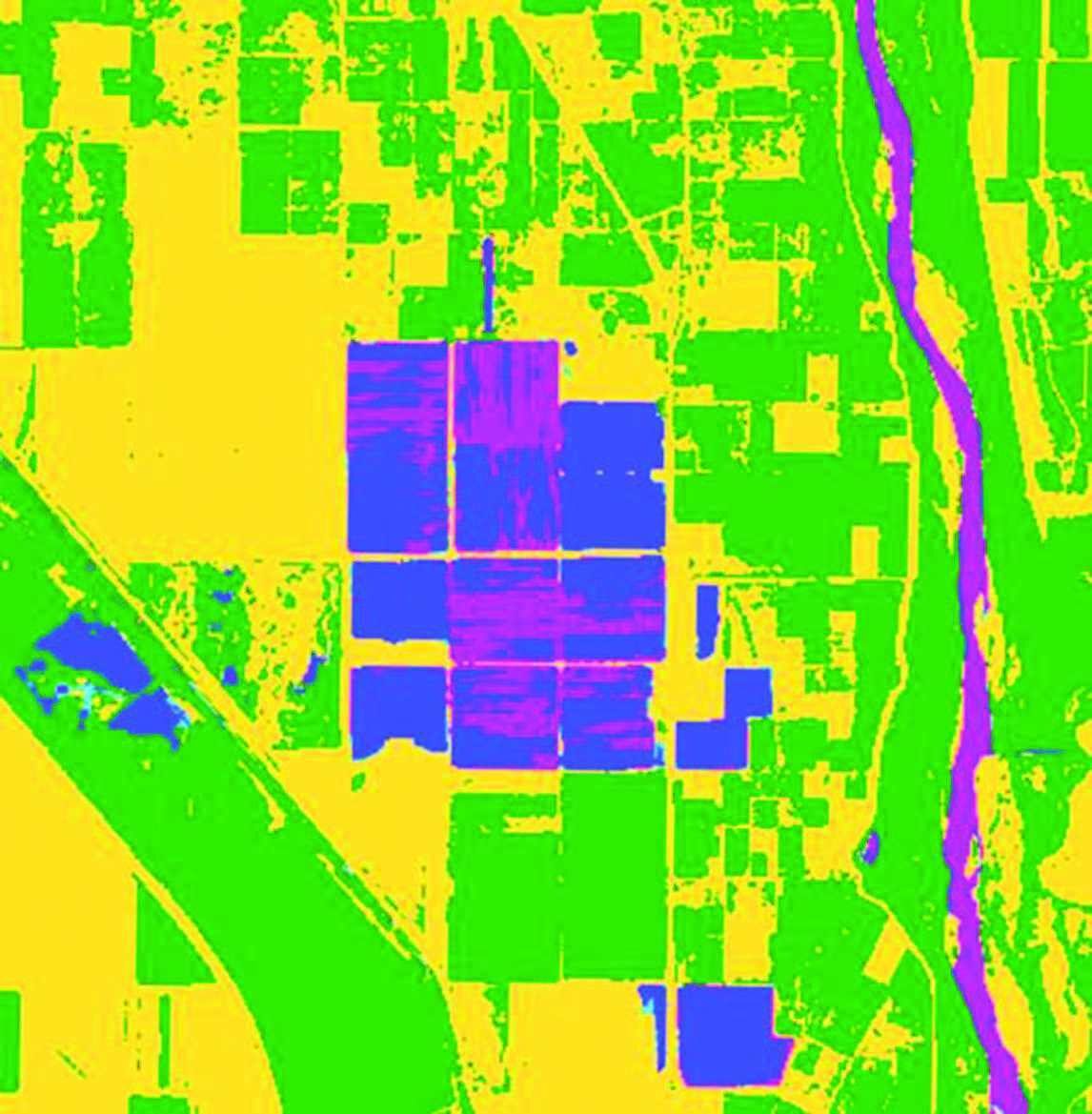 Conserving Water Resources
In the agricultural realm, Upstream Tech is improving water quality and conservation on farms. The Freshwater Trust is an institution that works with farmers in the Northwest and California to make sure there is enough clean water in streams and rivers. Upstream Tech has been able to detect conditions happening on farm fields over time and then model possible changes that farmers can make to those fields to use less water and improve water quality.
"In the past, you could do that whole analysis but it would take many years to collect the data and run the analysis in each location," says Alden.
Alden's ultimate goal is to have all the water basins and agricultural fields in the U.S. mapped, and be able to provide a clear understanding of all factors affecting water health. "I want to help organizations see the path from where we are now to a sustainable world."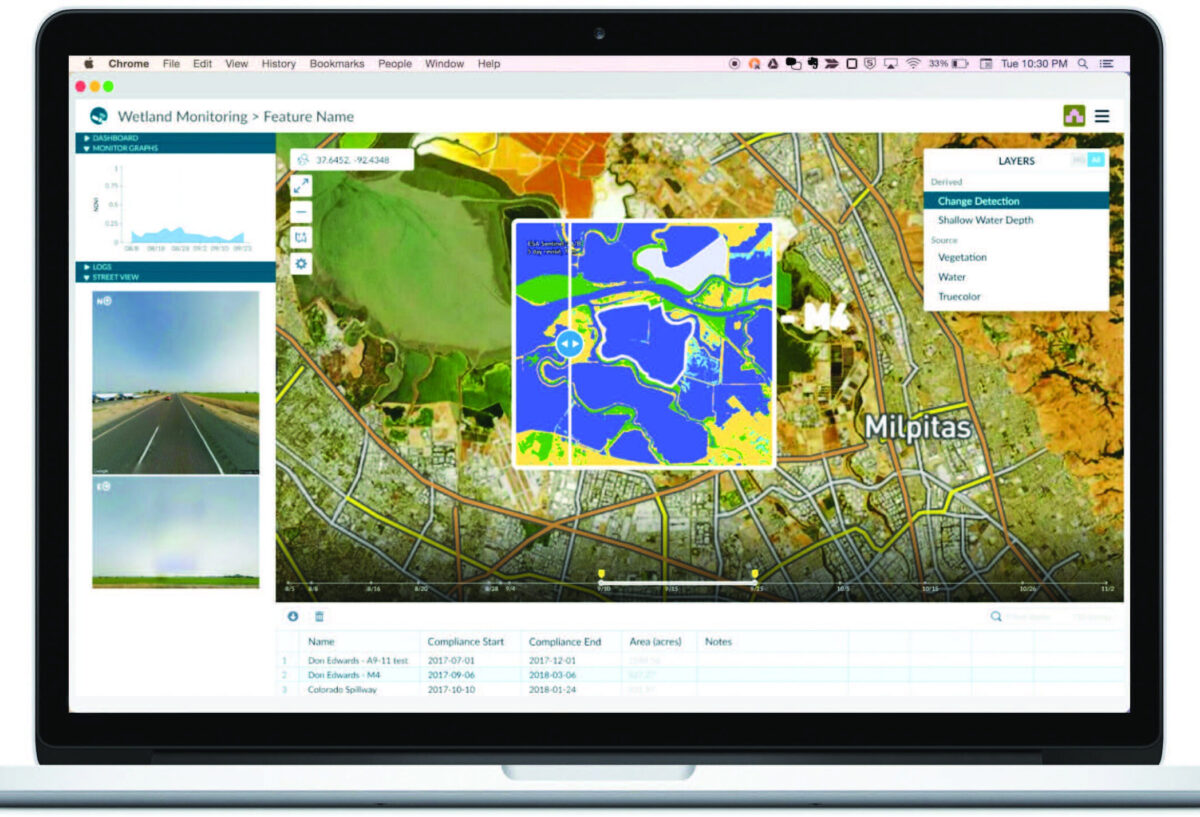 Beyond Code
Though Alden's passion is technology, he draws on his liberal arts background to make his work more effective. "I do a lot more than code. I write a lot, and have to concisely and clearly communicate, which is a skill I learned at Northwest." Alden believes his ability to stand up in front of people and articulate what he does came through the performing arts. Working with Northwest theatre faculty Laura Ferri, he performed in Oklahoma, Guys and Dolls, and several other plays. Confirms Alden: "I'm more comfortable because I spent all that time on stage."


The Power of Studying Visual Arts
When it comes to communicating complicated data, Alden often calls on the visual arts skills he gained in Upper School. "I work with pictures of the earth with scientific numbers beneath them and have to figure out how to show that to someone in a way that makes sense. Can I map those numbers to intuitive colors and display them visually? My job is to make that information understandable to decision-makers who are not experts in satellite data." According to Alden, now that he is fully engaged in the technological work world, he is glad his education was not just science, math, and writing classes. Confirms Alden: "You gain the ability to come at problems differently and think more creatively by doing art."
Technology for Good
Alden's innate interests in both science and environmental health were nurtured at The Northwest School, according to Alden.
"Northwest was the first time I did science in a real way— I loved Mark Terry's class. And the Humanities classes gave me a clear look at societal issues—seeing patterns through history and literature and thinking critically about how change happens."
After graduating from Tufts, Alden worked at two start-ups, one of which was acquired by Twitter. According to Alden, the work was challenging but lacking in an important way.
"The work was not having the impact on the world we wanted our daily work to have," says Alden, referring to himself and his business partner Marshal. One element of Alden's inspiration to create Upstream Tech came from another Northwest School alumnus, Martin Merz '09, who was getting his master's in water policy and water markets (Martin now works for the EPA). Martin told Alden about all the bits of information conservation groups did not have access to. Recalls Alden: "I said wait a minute, shouldn't they be able to have that data?"
Thanks to Upstream Tech, the answer is yes.